Step on Dog/Pet Water Dispenser System for Fresh Water
Easy to press pad for water release

Constant availability of fresh water

Heavy-duty manufacturing for long life

The fountain is a great device to encourage your dog to drink fresh water whenever they feel thirsty

Heavy gauge steel for durability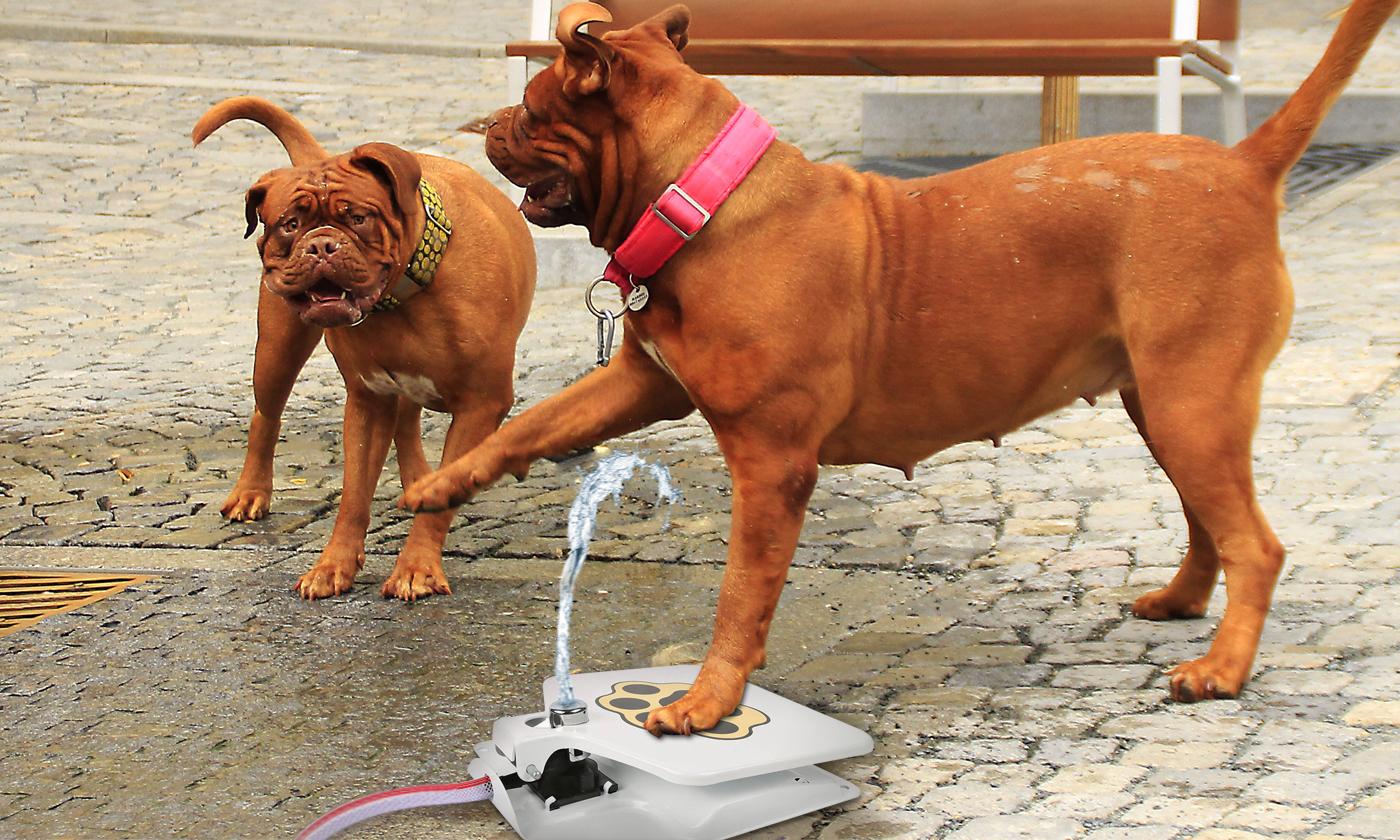 If your dog is constantly thirsty is generally not drinking or drinking very little on a continuous basis, seek veterinary care immediately.

 

Do not wait.
This product is designed to get your dog to drink more water and how to ensure they are well hydrated, both at home and on the go.

 

Your dog has access to fresh, cool drinking water at all times.

 

Especially helpful during hot summer days.
The Water Fountain will allow the pet to water itself whenever a drink is needed. This Water Fountain iseasy for your pet to use and it is also easy to install!
TOP-DOG QUALITY WATER FOUNTAIN FOR DOGS

 

gives unlimited clean water on demand for drink or play! 

Your pet will enjoy outdoor activities while playing with water.

SAVE TIME & EFFORT WITH "SELF-SERVICE" OPERATION; no dog water bowls to clean; fast installation!
STEP-ON DOG FOUNTAIN QUICKLY TRAINS YOUR DOG

 

to step up on paw-design pedal for easy activation!
HIGH QUALITY GUARANTEED:

 

Heavy-duty manufacturing for long life; Brass valve instead of a cheap plastic one; Sturdy hose, Durable painting ensuring high rust resistance.
2020 UPGRADED VERSION: Newly designed brass spout providing constant and nice stream, No worry of water splashing out, Friendly for pet to drink and play with.