Guardian Angel - 3D Optical Illusion Lamp
$34.95
👼🎁✨Guardian Angel - 3D Optical Illusion Lamp
-Are you looking to add a little flare to your oh-so-boring living room? Something unique that will astonish your guests?
Sure, you could spend a few hundred (or thousand) dollars on a unique painting, or you could get something much more affordable and just as unique.
These 3D optical illusion lamps are the perfect solution to brightening up any room in your house in the coolest way possible.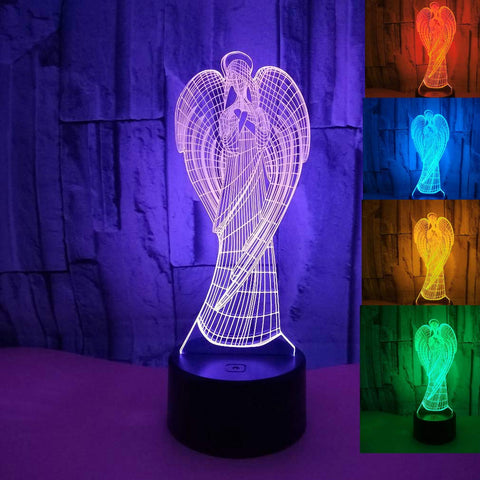 👼A guardian angel is an angel that is assigned to protect and guide a particular person believing in guardian angels can be traced throughout all antiquity.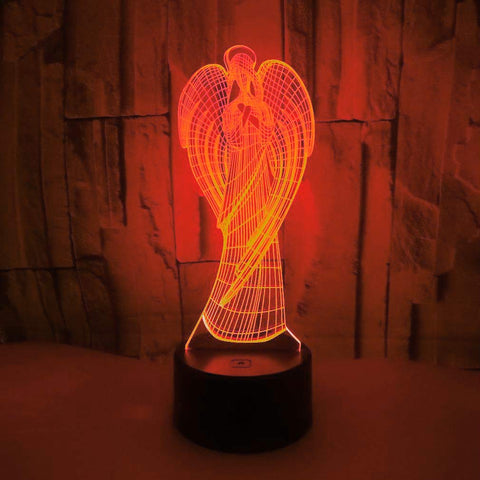 This lamp is perfect for those interested in religion or in angels in general!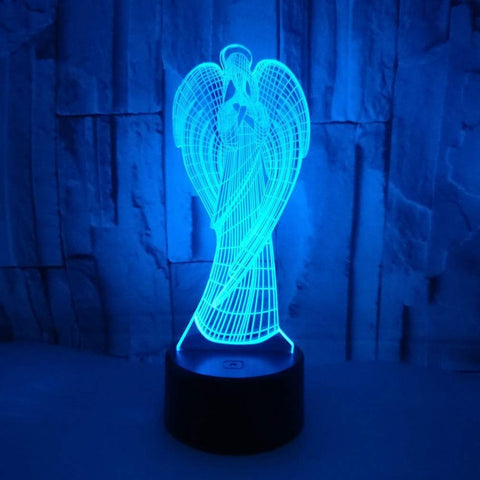 BUILT TOUGH
Not only are these lamps jaw-dropping, they're also engineered to be extremely durable. You may be wondering if they'll stand up to being in your kids' room, and the answer is yes. These lamps don't break easily because they're made with only the highest quality materials. Carve Craftworks lamps have been stress tested for a variety of situations, so you know that you're getting a rock-solid product that will stand the test of time.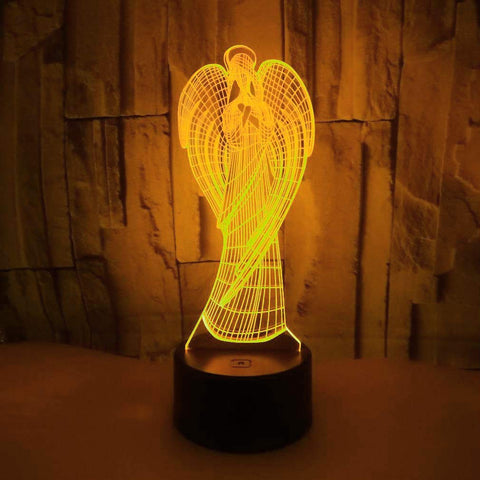 Features:
- 7 Changeable color modes including Blue, Green, Red, White, Yellow, and Purple as well as a flashing mode that displays all colors.
- Touch button to easily change the color mode
- Energy efficient long life LED bulbs
- Safe to touch. Does not overheat
Specifications:
- Dimensions: 7.5 (L) x 8.5 (H) inches, 0.3 (W) millimeters thick. Some styles may vary but all will be between 5-9 (H) inches.
- Voltage: 5v, 0.5A
- Power sources: Electricity. Plug in USB Port (USB Wall Adapter or Computer). 3x Double A Batteries
- LED Life Span: 10,000 hours
- Weight: 300g